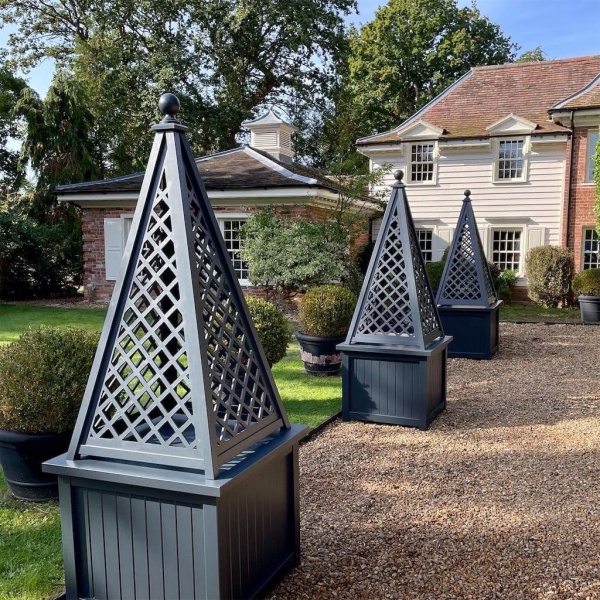 Trellis Garden Obelisk
£999.00
Wooden Garden Obelisk made from Accoya with a bespoke design decorative trellis panel
Trough Garden Planters
From £1,199.00
Wooden Garden Trough Planters, made from Accoya with 25 year timber guarantee, fitted with Butyl liner. Quality garden planters built to order, any size and painted any colour.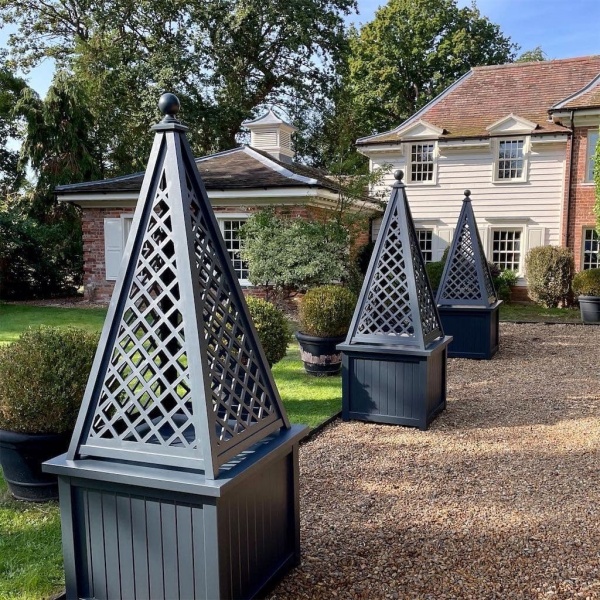 Trellis Garden Obelisk with Base
£2,799.00
Trellis Garden Obelisk (registered design number 6231629) with Large Versailles Style Plinth base, made from Accoya and painted any colour.